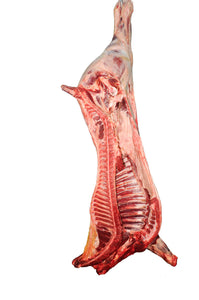 Alberta Fresh Halal Beef deliver only Friday and Saturday.
Buy full half beef Leg & shoulder online with the deposit of $350.00 balance will be charge on delivery.
Balance amount will be calculated as per half beef

 

weight $10.99/KG or $4.99/lbs.
Set delivery schedule only Friday evening and Saturday evening in Edmonton only
Order should be week ahead e.g. if you order Thursday you will get beef on next Friday or Saturday.
For express delivery and cuts please call us at 7807571193.